Boiler Installation in Warlingham, Woldingham & Oxted
There's plenty of reasons to consider a brand new boiler installation. Improved efficiency, increased property value etc. If a new boiler is something you're thinking about going ahead with, why not find out how we can help here at Surrey Plumbing Solutions Ltd? We offer our boiler installation services across Warlingham, Woldingham & Oxted. Want to reach us? Call us on 07928893958 or 01883 623349.
Boiler Installation in Warlingham, Woldingham & Oxted
Whether you've had enough of your current, possibly less efficient boiler, or you simply want an improvement on your current boiler - A new boiler may be the answer you're looking for. Newer boilers offer many benefits for both you and your home and are a huge investment in your property. What are the benefits?
Improving the efficiency of your boiler from a less than A-rated efficiency.
Potentially lowering your energy bills due to the improvement in efficiency.
Possibly adding value to your property if you ever sell your home and move.
Warranties and guarantees available for your newer boiler.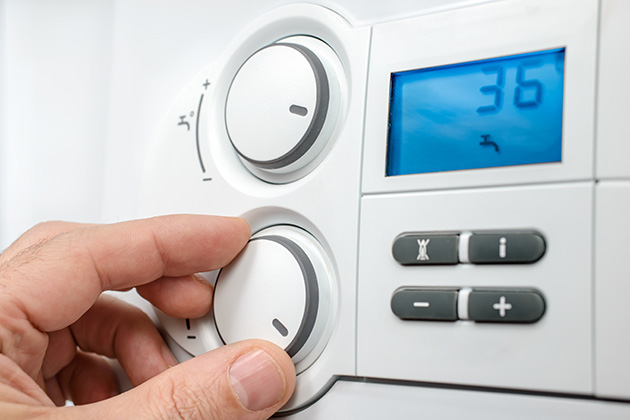 So, on that note, if you're ready for a new boiler across Warlingham, Woldingham & Oxted, get in touch today by contacting us via the contact details below. We can help with the removal of your old boiler and the installation of your brand new boiler. We are also Gas Safe registered - So worry not, as we're qualified and experienced to carry out your boiler installation needs.
Magnetic filters for boilers

Here at Surrey Plumbing Solutions ltd, we install a magnetic filter with every new boiler installation and retro fit them to existing systems.

Why do I need a magnetic filter?

A magnetic filter is installed to your boiler pipework and they work by extracting any debris/sludge to prevent issues with your system. Benefits of having one include...

Increased efficiency to your heating system.

Increased system life.

Increased length of boiler warranty - Many boiler manufacturers insist on a magnetic filter to be installed as part of the commissioning checklist, however often they offer a longer warranty for doing so.

Get in Touch Today
If you're ready to install a brand new boiler in your home, get in touch with us here at Surrey Plumbing Solutions Ltd today. There's a few ways of doing so, such as simply calling us using our phone number on 07928893958 or 01883 623349 or by dropping us an email at, info@surreyplumbingsolutions.co.uk. In addition to this, we also have a contact form on the website that you can send us a message through. Some work we've completed for our customers is showcased over on our gallery page for you to see. Also available are the reviews that previous customers have left us, on our reviews page.